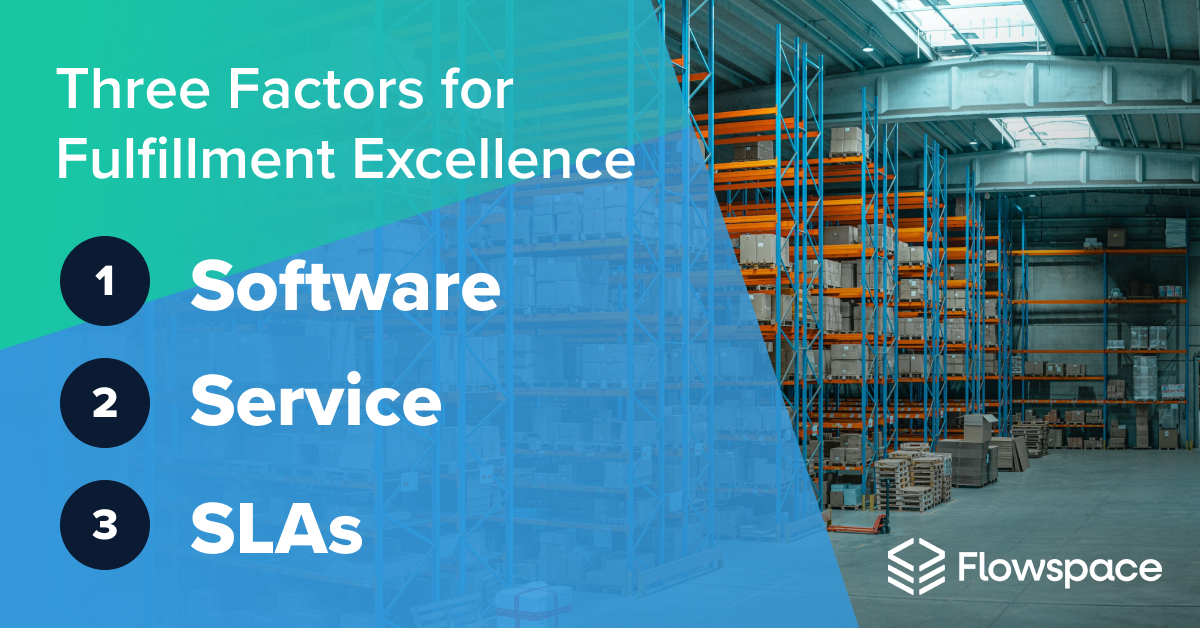 In the current omnichannel retail environment, where consumers expect quick, convenient delivery and a seamless experience at every commerce touchpoint, logistics and fulfillment become crucial elements that can make or break a business.
Success boils down to three fundamental components: sophisticated software, outstanding service, and stringent SLAs. If a fulfillment partner falls short in any of these areas, excellence will always be out of reach.
Sophisticated Software: Connectivity, Visibility, and Actionable Insights
The key to an effective fulfillment operation is the ability to deliver consistent, reliable, high-quality fulfillment orchestration. This requires advanced technology, integrated throughout your network.
Leading-edge software enables comprehensive connectivity and unlocks real-time, omnichannel visibility across inventory and orders. Having actionable insights at your disposal allows for smarter, more informed decisions that affect not just the supply chain, but your entire organization.
Exceptional Service: A Customer-Centric Approach
Anyone who's ever worked in logistics knows it's a complex industry. The physical process of product fulfillment inevitably leads to challenges, which is why it's essential that your partner maintains an unwavering dedication to top-notch customer service.
A truly customer-centric approach combines devoted account management and in-house customer service representatives who understand both the intricacies of warehouse operations as well as merchants' unique requirements.
Stringent SLAs: Performance is Measured and Maintained
Robust service level agreements (SLAs) that clearly outline the responsibilities and expectations of fulfillment providers serve as a blueprint for brand success. These agreements should specify the performance standards your partner pledges to meet, along with incorporating mechanisms for tracking and enforcing these standards to ensure consistent, reliable service.
Achieving Excellence in Fulfillment
When performance is trained for, measured, and enforced, you can feel confident about delivering the best possible experience for your customers.
Excellence in fulfillment is achieved with a combination of best-in-class software, service, and SLAs. Working with a partner like Flowspace ensures all three components are in alignment.
Get in touch today to find out how to achieve excellence for your business.