Just as shoppers demand options regarding when, where, and how they make purchases, merchants should have the ability to select the fulfillment providers and solutions that best support their business and their customers.
While many companies have attempted to succeed in the "gritty business of fulfillment," it's a challenging undertaking for any enterprise. Even the most sophisticated and well-known names in ecommerce, from Shopify to American Eagle, have struggled to fulfill their logistics ambitions.
But for modern brands, logistics and fulfillment can also be the make or break between success and failure. Where does a merchant turn when many of today's most prominent logistics providers are mired with restrictions, volatility, and uncertainty?
Building a successful end-to-end fulfillment strategy boils down to partnering with providers that offer flexibility, efficiency, and reliability that aligns with your brand's unique needs.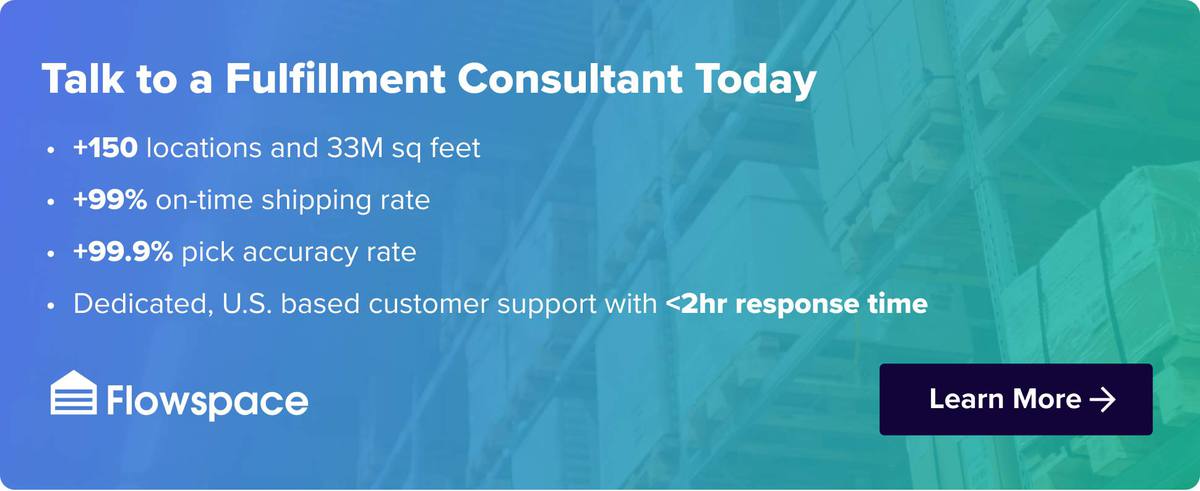 Three core components you can't do without
If your fulfillment partner can't deliver when it comes to software, service, and SLAs, then excellence will always be out of reach. 
When considering who to partner with when here are the three non-negotiables to look for:
Consistent, reliable, high-quality fulfillment orchestration:

Sophisticated software integrated throughout the entire fulfillment operation provides total visibility into inventory and orders, actionable insights, and ease of use for both warehouse operators and brands.
An expansive network with outstanding operational support:

Location matters. A best-in-class fulfillment partner can pinpoint and activate the optimal fulfillment locations  to maximize efficiency. Rigorous vetting of potential partners and constant SLA monitoring are a requirement here. A single contract and software to orchestrate between the fulfillment partner and the merchant facilitates this process, and when coupled with operational support, ensures quality. 

A customer-centric approach underpinned by top-notch customer service:

Dedicated account management and customer service representatives, intimately familiar with the inner workings of warehouse operations as well as amerchant's needs, are best equipped to provide the best-in-class experience merchants deserve.
If your fulfillment partner doesn't tick all three boxes, don't hesitate to start looking for someone new. 
Best-in-class support drives success 
Flowspace takes customer support seriously, as evidenced by our recognition as Organization of the Year in the 2022 Excellence in Customer Service Awards.
Our Customer Success team regularly sees customer satisfaction (CSAT) scores as high as 98, 20 points above industry average, and maintains a requester wait time (RWT) of less than two hours. 
Need more proof? Check us out on Trustpilot, where members of the support and account management teams are frequently recognized for their great work by customers.
If you're ready to work with an expert fulfillment partner that provides the best-in-class software, services, and support you need to succeed, contact us today.