Flowspace enables fast, affordable, omnichannel fulfillment.
The Flowspace platform seamlessly integrates with your online stores and sales channels so you can fulfill your customer orders quickly and efficiently. When it comes to shipping promotional products such as accessories, apparel, posters, swag, and other types of general merchandise, the order fulfillment process is crucial to ensuring a good customer service experience. Fulfilling branded merchandise orders in-house is fine when the order volume is small, but as sales volume grows, choosing Flowspace as your fulfillment partner can help scale your retail or online store.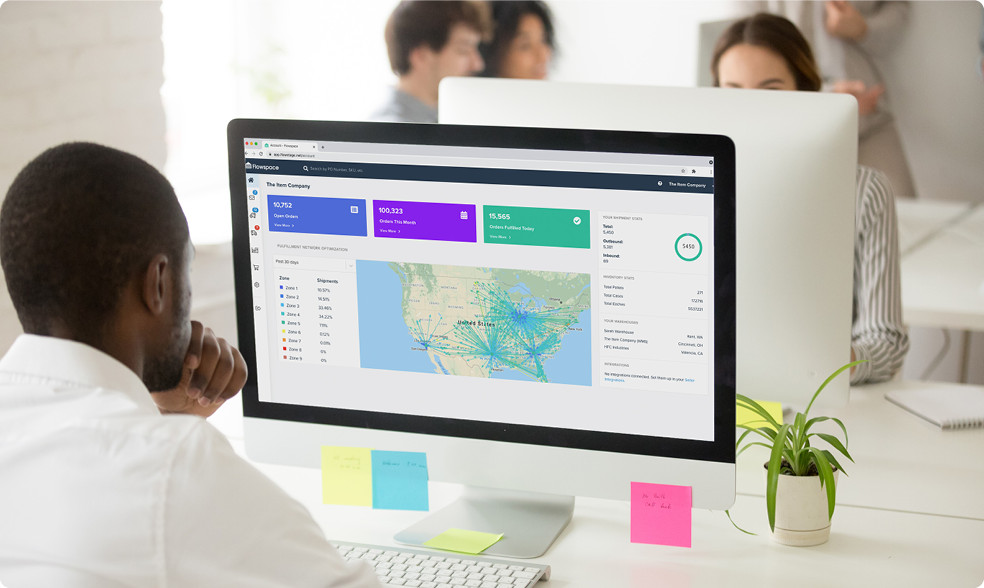 Order Management
Track inbound and outbound shipments to and from your fulfillment centers across the country.
Inventory Planning
Real-time insights and recommendations empower you to forecast recommended inventory levels and promotional items inventory needs with confidence.
Network Optimization
With a connected network spanning the entire country, Flowspace finds the optimal fulfillment centers for you.
Customer Insights
Access data and unlock insights that help you optimize your entire supply chain logistics, and fulfillment center distribution strategies.
240%
Flowspace Automated Shopify Kit Fulfillment to Grow Orders by 240%
Switching to Flowspace was easily one of the best decisions we've made. There's no way we could have scaled shipments without the platform and our warehouse."
Erica Wenger, Teammate at Madefor
Read Success Story