Social media offers consumers a platform for connection as well as a channel for brands to reach customers, and has existed in some format for nearly two decades. A new strategic angle is emerging in the form of social commerce, most clearly defined as a shopping experience that occurs directly within a social media platform.
By integrating ecommerce availability within social media platforms, brands are capturing the attention of consumers as they experience organic content, enhancing relevance and offering an immediate path to purchase as shoppers are most engaged.
The benefits of social commerce are plenty. This method of ecommerce is especially preferred by shoppers – particularly millennials, the largest group of online buyers in the U.S. – because it provides the convenience and immediacy they're used to. As the first generation to grow up with ready access to the Internet and smartphones, millennial shoppers expect speed and ease of access built into every online interaction.
How Social Commerce Works
Though social commerce might be considered by some as a subcategory of ecommerce, it's a critical channel for brands to consider when developing sales and marketing strategies. Research shows that U.S. adults spend on average more than two hours per day on social media, and up to 13 hours per day interacting with media broadly – prime time for brands to capture attention and engagement. 
As the cost of advertising and customer acquisition on the biggest social platforms continues to rise, brands that look to integrate seamless shopping experiences within content created organically for each app are able to reach both existing audiences and new potential customers, when and where they are most likely to engage. In one study, over half of respondents reported that they had purchased products from at least one social platform, with an additional 10% saying they plan to eventually. 
With this in mind, established and emerging brands alike must ensure they're able to offer the social commerce experience that shoppers expect, offering the ease and immediacy of traditional ecommerce order fulfillment no matter the platform where a purchase is made. Instead of comparing social commerce vs ecommerce, brands need to adopt an integrated strategy, taking all channels into account.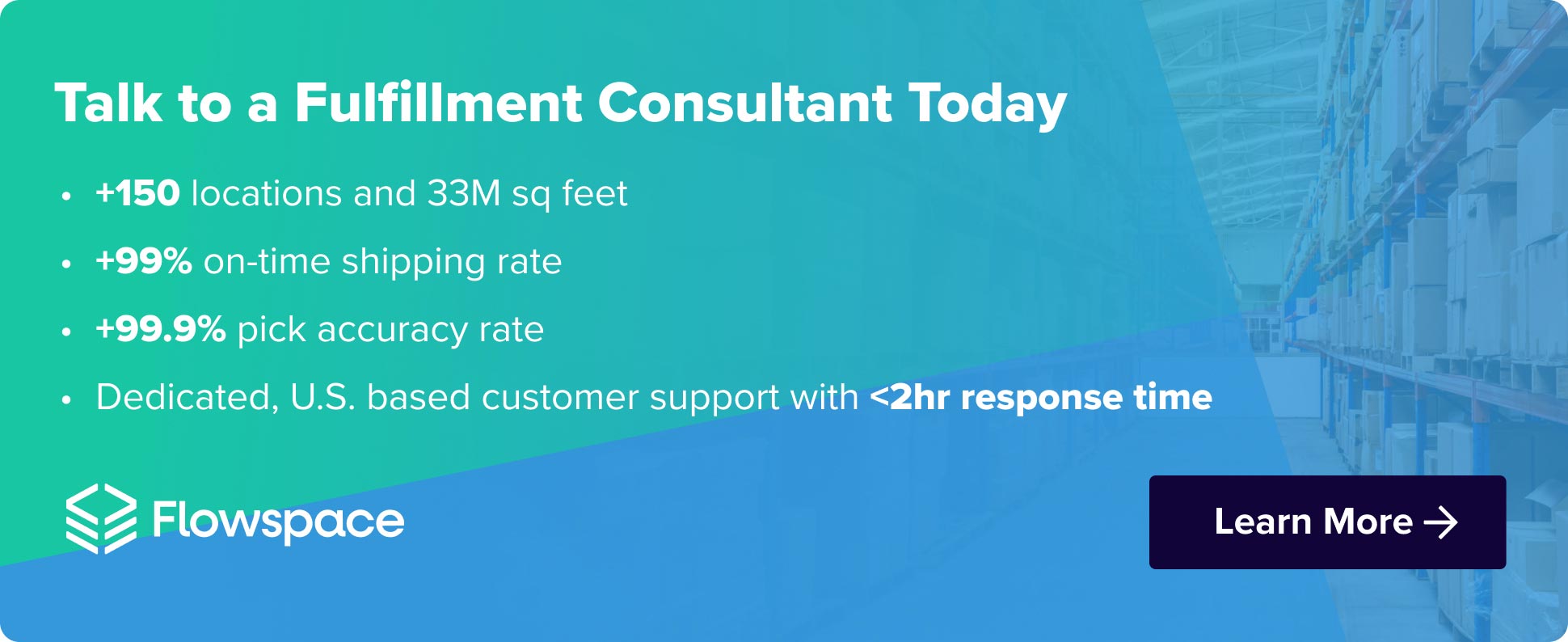 The Most Popular Social Commerce Platforms
Social media is a fast-moving arena with new platforms emerging all the time. With numerous social commerce opportunities available, brands can experiment to determine the best channel and format for their business goals. Here are four of the most popular social commerce offerings available today, based on the number of users and interactions received per day. 
TikTok Shop
TikTok Shop is an e-commerce solution integrated within TikTok. It enables merchants and creators to showcase and sell products for the TikTok community to discover and purchase directly through a complete in-app experience.
Turning discovery into purchase, with TikTok Shop, the path to purchase is dramatically reduced, enabling brands to reach, engage, and convert customers all within a single platform.
Flowspace powers fulfillment for TikTok Shop, and was the first-ever partner selected by TikTok to do so. With Flowspace, merchants ensure consistently efficient, reliable product delivery and a seamless customer experience. Flowspace empowers merchants to centralize fulfillment for all channels of selling, from TikTok to Shopify to Amazon to marketplaces and beyond. Learn more about the Flowspace x TikTok partnership and how your brand can get started with TikTok Shop today.
Facebook Shops
Facebook remains a top channel for social commerce thanks to Facebook's rollout of Shops, a feature that lets businesses upload products to their Facebook page. Facebook Shops was initially created to support businesses during the pandemic, when brick-and-mortar retailers were closed, offering an easy way to set up online shopping. 
Facebook has been expanding Shop integrations since launch, and CEO Mark Zuckerberg has said that there are over 1 million active Shops, and more than 250 million people interacting with Shops each month. 
Facebook has further expanded its commerce features with Facebook Live, a format that combines the fun of live video with the convenience of online shopping, with brands including Bobbi Brown Cosmetics, Clinique, Dermalogica, Murad, Sephora, Ulta Beauty, Walmart, and more setting up live, shoppable streams.
Instagram Checkout
Instagram is a social commerce dream, filled with creative content designed to entice shoppers. Instagram's Shop features continue to grow, with more than 130 million users interacting with shopping posts each month. The Instagram Checkout feature allows shoppers to view images and videos of products within feed, and allows for in-app customization and checkout. 
Shoppable stories and stickers within Instagram have also increased social commerce success. Stickers show the name, price, and description of products and provide users more information when they click on the image or video.
Pinterest Shopping
Like Instagram Shop, Pinterest focuses heavily on the visual appeal of products and boasts approximately 322 million active monthly users. Like some of its social platform counterparts, Pinterest also partners with Shopify to offer the ability to turn items into shoppable pins, and made it easier for users to find those products with a "Shop" tab that automatically aggregates saved pins that can be shopped, displaying the  product's price and description before linking out directly to a retailer's checkout page. 
The platform has added product tagging and the ability to shop via phone camera by taking or uploading a photo to see shoppable pins that are similar to an image, and Pinterest also recently added live shopping capabilities, with events hosted by creators featuring brand products and special discounts.
Connecting Social Commerce with the Order Fulfillment Process
To successfully enable a social commerce strategy, brands must ensure that social commerce transactions are followed by the same prompt, efficient order fulfillment customers expect of all ecommerce transactions.
Any delays, missteps, or misspicks during the fulfillment and delivery process can undo the sense of ease and convenience that social commerce offers, forcing brands to rebuild consumer trust in the brand's ecommerce offerings. Customer expectations are higher than ever, and the infrastructure supporting ecommerce is just as important as the front-end user experience.
Here are a few factors to consider when it comes to ensuring customer satisfaction throughout the fulfillment process:
Omnichannel Order Management
Modern brands need to sell where their customers are, and that increasingly means on a social commerce platform, leading to multiple sales channels and order sources. It would be impossible to organize individual ecommerce fulfillment operations for each channel, making omnichannel order management essential to success. Flowspace empowers brands to integrate every storefront, marketplace, shopping cart, or social commerce channel within the platform, enabling omnichannel fulfillment from every source, managed centrally in one place. No matter how an order originates or where it's going, Flowspace software ensures its fulfillment.
Network Optimization
The simplest way to ensure the fast, affordable shipping that today's ecommerce shoppers demand is to fulfill products closest to end customers. Flowspace's network optimization algorithm identifies the optimal fulfillment centers for any given brand, based on its customer base. Network optimization can drastically reduce shipping time and costs, allowing brands to provide the best social commerce shopping experience to their shoppers.
Custom Branding and Packaging 
Customers expect the brand experience to extend across all aspects of the shopping journey, from ecommerce storefront to the package received at their front door. Custom brand packaging is a valuable opportunity for brands to provide the special touch consumers are seeking as part of the order fulfillment process. Shipping goods in generic packaging is a missed opportunity to delight customers and strengthen brand awareness. Flowspace specializes in custom branding, kitting, bundling, and subscription box assembly to help brands take social selling endeavors to the next level.  
What Does Social Commerce Mean for the Future?
It's clear to see the benefits of social commerce in crafting an effective ecommerce strategy. Social commerce connects the social experience with ecommerce transactions in a way that feels organic to the customer experience. The ability to make a direct and identifiable connection is key to making ecommerce in social networks successful, as is the extension of the brand experience all the way through the customer journey.
The future of social commerce calls for the integration of a solid ecommerce fulfillment infrastructure with social content strategies that speak to today's consumers. Both brands and social platforms alike must ensure the software, network, and resources are in place to support a social commerce strategy and the convenient experience customers expect. The speed and state in which products arrive are just as important as how they're portrayed via a shoppable post. When goods arrive damaged or delayed, the positive experience of engaging through social media commerce is diminished. 
Social commerce strategies that properly balance the online social experience with the real world fulfillment of physical goods create opportunities for brands to reach larger audiences and maintain exceptional customer experiences. Flowspace offers the flexible fulfillment solutions and shopping cart integrations needed to provide the social commerce experience customers expect.
Learn more about how Flowspace can enable social commerce fulfillment for your business. Get in touch with us today.

Sources:
Accenture.

Why the future of shopping is set for a social revolution. ​​

https://www.accenture.com/us-en/insights/software-platforms/why-shopping-set-social-revolution

Statista.

U.S. digital buyer distribution 2020, by age group.

https://www.statista.com/statistics/469184/us-digital-buyer-share-age-group/

eMarketer. Time Spent with Media 2021.

https://www.emarketer.com/content/us-time-spent-with-media-2021

 

Hubspot

. Do Consumers Shop Directly on Social Media Platforms.

https://blog.hubspot.com/marketing/do-consumers-shop-directly-on-social-media-platforms

.

Appscrip.

Social Commerce vs. Ecommerce – Alternative Online Shopping.

https://appscrip.com/blog/social-commerce-vs-ecommerce/.

Instagram Business Team. "How to Plan for Holidays on Instagram." Instagram for Business. https://business.instagram.com/blog/how-to-plan-for-holidays-on-instagram/

Backlinko. TikTok User Statistics (2022). https://backlinko.com/tiktok-users.