Shopping behavior has evolved over time. Not too long ago ecommerce was a secondary shopping channel, designed and operated separately from brick-and-mortar retail stores. What once was an early novelty is now a dominant force – U.S. ecommerce sales will cross $1 trillion for the first time, growing at a double digit rate year over year.
In the same way, social commerce is a trend that's on the upswing. While some might consider social commerce a subcategory of ecommerce, in reality social commerce is ecommerce and is ushering in a new era of online shopping.  With nearly four billion people using social media worldwide, the ability to implement an instant path to purchase, in the same place where consumers are spending their time, is the next logical step in ecommerce availability.
To explore social commerce vs. ecommerce further, it's important to clearly understand differing strategies, what's causing the shift, and what brands can expect as social commerce takes off.
Differences Between Ecommerce, Social Commerce, and Social Media
So, exactly what is social commerce and how does it fit within the realm of ecommerce? Simply put, ecommerce is any transaction conducted electronically on the Internet. This encompasses purchases made directly from a brand's website, on a third-party marketplace, and increasingly, via social media.
Social commerce combines the entertainment and community aspects of social media with ecommerce to offer a path to purchase directly within social platforms. Platforms continue to add new formats and functionalities that enable consumers to make purchases without leaving the app, making social commerce interactive and immediate. Snap, for example, has created an augmented reality shopping experience which allows users to virtually try on products and click to purchase. TikTok, Twitter, and YouTube are experimenting with live shopping formats, during which brands can digitally connect with shoppers and enable them to purchase products as they're promoted in real-time. 
It's important to note that social commerce strategy differs from social media marketing. Social media marketing is the process of creating and targeting content designed to attract potential customers and drive engagement, while social commerce refers to the transaction that takes place within the social platform. If social media marketing develops a 1:1 relationship between a brand and its customer, social commerce delivers on that relationship in the real world when the product arrives at the customer's front door.
Consumers generally visit a brand's website or online store with the intention of researching and/or making a purchase. On social media, however, consumers are generally seeking community, connection, and entertainment, from a wide variety of content creators, including family, friends, influencers, and even brands. People are open to – and even invite – commercial content in-feed, meaning the opportunity for brands to engage with social commerce platforms is extensive.
What's Causing the Shift from Ecommerce to Social Commerce?
With the many benefits of social commerce, convenience, immediacy, and a real-world continuation of the brand/customer relationship are all reasons brands are prioritizing social commerce strategies.
Modern brands are omnichannel, offering availability and purchasing options wherever their customers are shopping, be it direct from a brand website, on a third-party marketplace, in a retail store, and increasingly, on social media.
Social commerce provides an opportunity for direct social interaction between a brand and its customer, offering content that feels curated and connection-based. While DTC website purchases may feel transactional, social commerce builds upon all the content a brand has developed and shared, and ultimately extends that transaction into the real world with a product delivery.
Further, the cost of advertising on social media platforms is rising as privacy-related changes limit the ability of brands to track and profile shoppers. Social commerce offers a new, innovative way to get social content in front of audiences that also provides customer data and visibility back to a brand.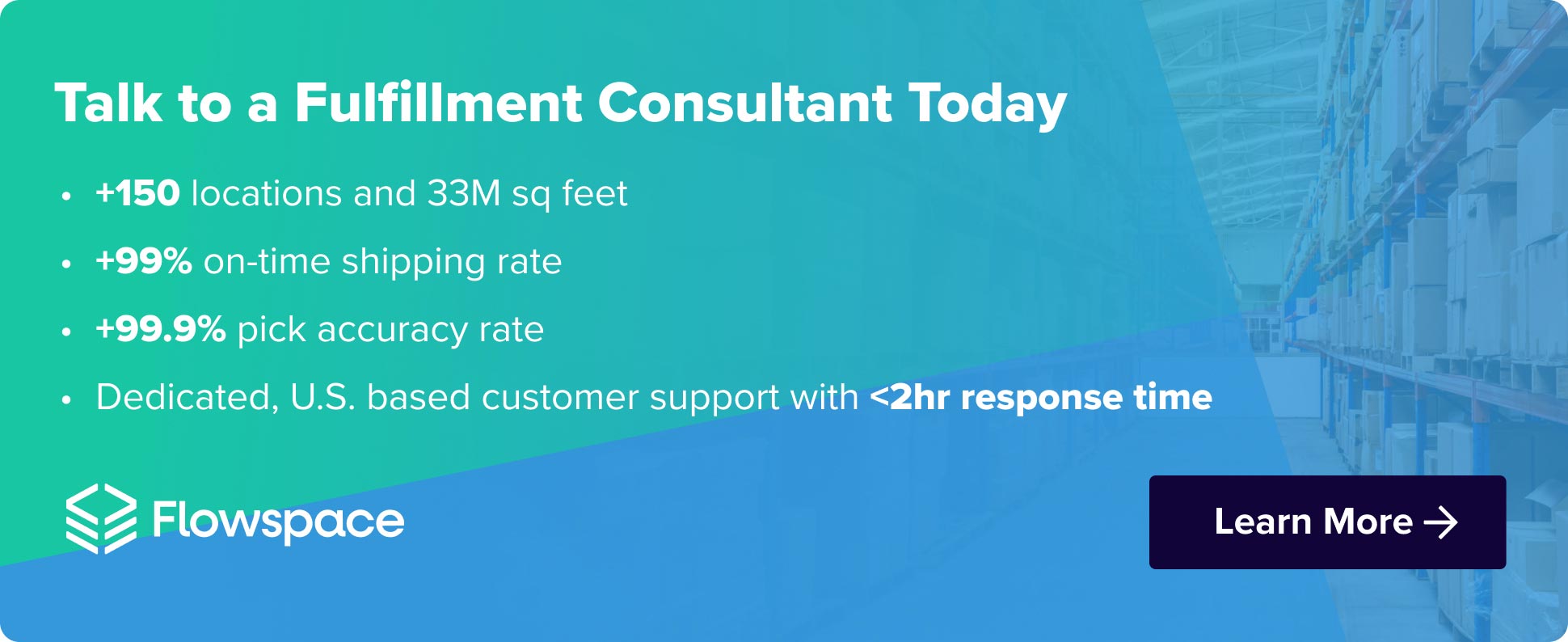 What Does the Rise of Social Commerce Mean for Ecommerce Brands?
The rise of social commerce means brands have a large, targeted audience primed to make direct purchases at their fingertips. It also means they must have their fulfillment services strategy buttoned–up and ready to deliver on the promises they make as part of their marketing and social selling efforts. 
The intimate nature of social media means shoppers are loyal and invested, and any misstep during the fulfillment and delivery process can lead to a lost customer. When there are problems with the checkout process, out-of-stock messages, late deliveries, etc., customers are likely to look elsewhere for brands that can better fulfill these needs.
The addition of social to an omnichannel strategy also means that brands must be prepared to integrate new order sources to their ecommerce fulfillment process. Brands that are not using an omnichannel fulfillment offering that centralizes orders, inventory availability, and customer data will have a hard time adding social commerce channels to their offerings. 
A platform like Flowspace integrates order sources, shopping carts, inventory management tools, and real-time visibility into fulfillment operations all in one place, so omnichannel order management and fulfillment is never complicated or confusing, and brands can deliver on customer expectations for fast, efficient delivery, no matter if the order was placed via a website, a social commerce platform, or elsewhere.
Are There Implications of Selling Through a Website vs. Social Platform?
Rather than viewing the implications of an either/or scenario, brands should consider an omnichannel approach that considers both direct website and social channel strategies, among others. A DTC website often represents the "what" of a business, and social media represents the "why." Both are necessary to ultimately drive sales for an online store, business, or brand.
Those selling through websites alone must have a well-optimized, user-friendly site that integrates with their chosen fulfillment platform to ensure a seamless delivery process. Social media boosts these efforts by elevating a brand's profile, providing engaging ways to connect with their audience, and encouraging interaction with the brand, resulting in increased brand awareness and an elevated customer experience. Social commerce is the ultimate combination of strategies. Used as a channel for sales, social platforms must offer the same, seamless experience customers expect when visiting a brand's website.
Creating a Comprehensive Ecommerce Strategy
The benefits of social selling are many, and it is emerging as an essential part of developing and executing a successful ecommerce strategy. Social commerce will soon be viewed as an integral aspect of ecommerce as opposed to a trending subcategory. 
To support this evolution, Flowspace offers a connected network and integrated software platform designed for omnichannel operations, providing real-time order management from every channel and real-time access to data and insights, all in one centralized dashboard. Flowspace provides brands with the information necessary to keep pace with the ever-evolving mindset of the ecommerce consumer, and the reliable fulfillment network to ensure brands can deliver the fast, efficient customer experience shoppers expect.
Flowspace Powers Fulfillment for TikTok Shop
Flowspace was the first-ever partner selected by TikTok to power fulfillment for TikTok Shop. With Flowspace, merchants ensure consistently efficient, reliable product delivery and a seamless customer experience.
Flowspace empowers merchants to centralize fulfillment for all channels of selling, from TikTok to Shopify to Amazon to marketplaces and beyond.
Learn more about the Flowspace x TikTok partnership and how your brand can get started with TikTok Shop today.
Do you need an ecommerce fulfillment solution to support your brand's social commerce strategy? Get in touch today.