Launched in 2012, the Honest Company became an ecommerce darling by selling its sustainably-minded lifestyle products, initially only direct-to-consumer. The business began selling on Amazon in 2017 and by 2020, Amazon accounted for 22% of the company's total revenue.
But the Honest Company began to see the pitfalls of relying on Amazon Marketplace for such a large portion of its sales. In the second quarter of 2021, the brand saw a decline in Amazon sales, partially because of Amazon's efforts to promote its own private-label baby products.
In 2022, the Honest Company entered into a partnership with Walmart to sell both in stores and on the retailer's online marketplace. In doing so, the Honest Company joins other large and small brands who are looking beyond Amazon and starting to sell on rival marketplaces as a way to diversify their revenue streams and customer bases.
According to Capterra's 2022 Amazon Seller Survey, just 31% of Fulfillment by Amazon users currently sell on marketplaces other than Amazon. But 99% intend to sell on other marketplaces in 2023, including Google Shopping, Facebook Marketplace, and Walmart Marketplace.
This article looks at why and how brands are selling across marketplaces, the pitfalls of relying too heavily on Amazon, the opportunities for new customer acquisition and expansion, which marketplaces to consider, and the importance of omnichannel fulfillment capabilities.
Why Should Brands Sell on Marketplaces?
Digital marketplaces are a great way for brands to increase their reach and exposure while also driving sales and revenue. While Amazon is the largest and most well-known ecommerce marketplace, relying too heavily on the platform can be risky for brands. Amazon has been known to change its policies and fee structures without warning, which can significantly impact a brand's revenue.
The most obvious reason for brands to expand their product offerings across digital marketplaces is to increase their reach and exposure to new customers. Ecommerce marketplaces can have an enormous customer base that brands can tap into. Walmart, Target, and other major retailers now offer brands the opportunity to sell alongside their private-label products. This gives brands access to a large and diverse customer base that they may not have otherwise been able to reach. 
Another reason is the potential for increased sales and revenue. The more channels a merchant sells through, the more opportunities there are to generate revenue. For example, a brand that only sells through its own website will only reach customers who are aware of the brand and actively seek it out. However, by selling on multiple marketplaces, the merchant can reach customers who may not have otherwise discovered their products.
Finally, expanding product offerings across digital marketplaces can ultimately help brands reduce operational costs. By utilizing marketplace fulfillment services, brands can optimize operations, reducing the need for disparate storage and fulfillment solutions by centralizing all channels in one system. This can be a significant cost savings for brands, particularly those who are just starting out.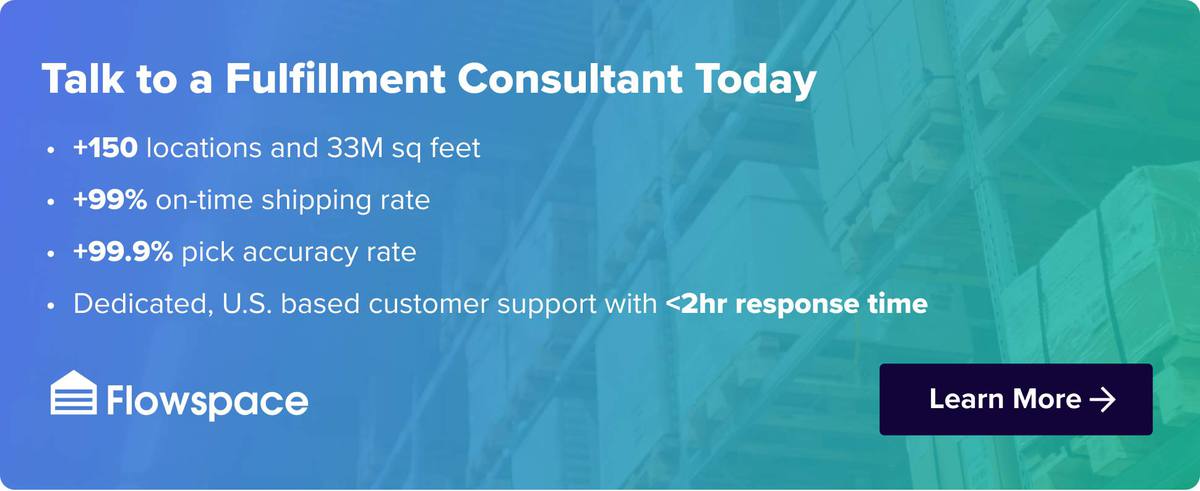 Which Marketplaces Should Brands Be Selling On?
Brands recognize the importance of selling on marketplaces, and consumers also recognize the convenience of shopping on marketplaces. A 2023 survey from Mirakl found that 77% of shoppers globally say marketplaces are the most convenient way to shop.
But how do brands know which marketplaces are for them?
It's important for brands to consider their target audience and the types of products they sell. For example, Walmart and Target may be better suited for brands that sell consumer goods, while marketplaces such as Etsy may be better suited for handmade or artisanal products.
According to Capterra's 2022 Amazon Seller Survey, the majority of brands are looking to sell on Google Shopping, Facebook Marketplace, and Walmart Marketplace. Phil Masiello, founder of powdered superfood brand Uplift Florae and CEO of revenue acceleration agency Crunchgrowth, told Modern Retail that his clients are looking to sell on Walmart.com, Faire and Bonanza. Faire is a new model of marketplace, which puts CPG brands in front of retailers with niche, high sell-through customer bases. 
The Mirakl marketplace platform is a great option for brands looking to expand to multiple marketplaces with one integration. Mirakl offers access to hundreds of marketplaces, including Belk, Kroger, and Madewell. Flowspace is the official fulfillment partner supporting Mirakl-powered marketplaces nationwide, which allows marketplace sellers on the Mirakl Connect platform to access Flowspace's suite of fulfillment management and visibility software.
Many of the larger marketplaces and platforms—Amazon, Target, Mirakl—also offer a retail media network (RMN). RMNs are advertising platforms that include a retailer's websites, apps, and networked properties to power digital storefronts on which third-party brands can advertise. This allows brands to have greater reach, and the ability to tie inventory data to ad units to drive sales for individual products or SKUs.
As retail media networks take off, availability across marketplace networks will become powerful drivers of both exposure and attribution.
The Importance of Omnichannel Fulfillment Capabilities
In order to successfully expand product offerings across digital marketplaces, brands must have omnichannel fulfillment capabilities in place. This means being able to monitor and fulfill orders from multiple channels within a single system. If a brand doesn't have omnichannel capabilities in place, within a location or across a network, inventory alignment issues and delays are sure to arise.
Omnichannel fulfillment platforms enable fulfillment from any location, to any end customer, supporting scale across multiple marketplaces.
With omnichannel fulfillment, brands can keep track of their inventory levels across all channels in real-time. This enables them to ensure that they have the right products in stock to fulfill orders from all ecommerce marketplaces.
Omnichannel fulfillment allows brands to fulfill orders from multiple ecommerce marketplaces using a single centralized system. This eliminates the need for manual order processing and reduces the likelihood of errors or delays.
With an omnichannel fulfillment strategy in place, brands can ship orders from the closest fulfillment center to the customer, regardless of which ecommerce marketplace the order was placed on. This can help reduce shipping times and improve customer satisfaction.
By providing a consistent, efficient experience across all ecommerce marketplaces, omnichannel fulfillment fuels the customer loyalty loop, driving retention and repurchase.  
Flowspace's OmniFlow software provides next-generation visibility, inventory, and order management tools that empower merchants to improve the end customer experience by ensuring seamless order fulfillment and delivery, from any source, to any end customer. With centralized, real-time insights and analytics, brands can better forecast inventory and optimize fulfillment to meet customer expectations for an ideal delivery experience.
By partnering with Flowspace, brands can realize the dream of omnichannel fulfillment and selling on multiple marketplace. Get in touch today to find out how Flowspace can propel your brand to the next level.
What's Next in the Omnichannel Imperative?
Just as The Honest Company's decision to diversify its marketplace presence was integral to its initial success, the company's retail partnerships with stores like Walmart and Target have also been a key strategy for continued brand expansion. The next article in the Omnichannel Imperative series will look at the ways modern merchants are evolving their retail strategies, and how digital-first brands founded in the last decade are looking to retail to sustain growth.