Amazon Prime Day, the much-anticipated annual summer sales event, is scheduled this year for July 11-12. Now in it's ninth year, the event has evolved into a retail industry tentpole. Thanks to the excitement – and demand – it drums up from shoppers looking for a steal, Prime Day has historically lifted all ecommerce spending. 
Looking back at Prime Day events of the past, retailers of all kinds saw significant lift in sales and spending. During Prime Day in 2020, large retailers saw sales rise 29% over an average June day, while small retailers saw a lift of 21%. At the time of the 2021 event, total online retail sales surpassed $11 billion — 6.1% higher than overall ecommerce transactions generated by the 2020 event, per Adobe Analytics data.
This year, with economic uncertainty and inflation top of mind, shoppers are in deal-seeking mode, ready to shop across channels to find the best price. But brands and retailers hoping to capitalize on the surge in demand that Prime Day drives need to be prepared with the right strategies to outperform the competition.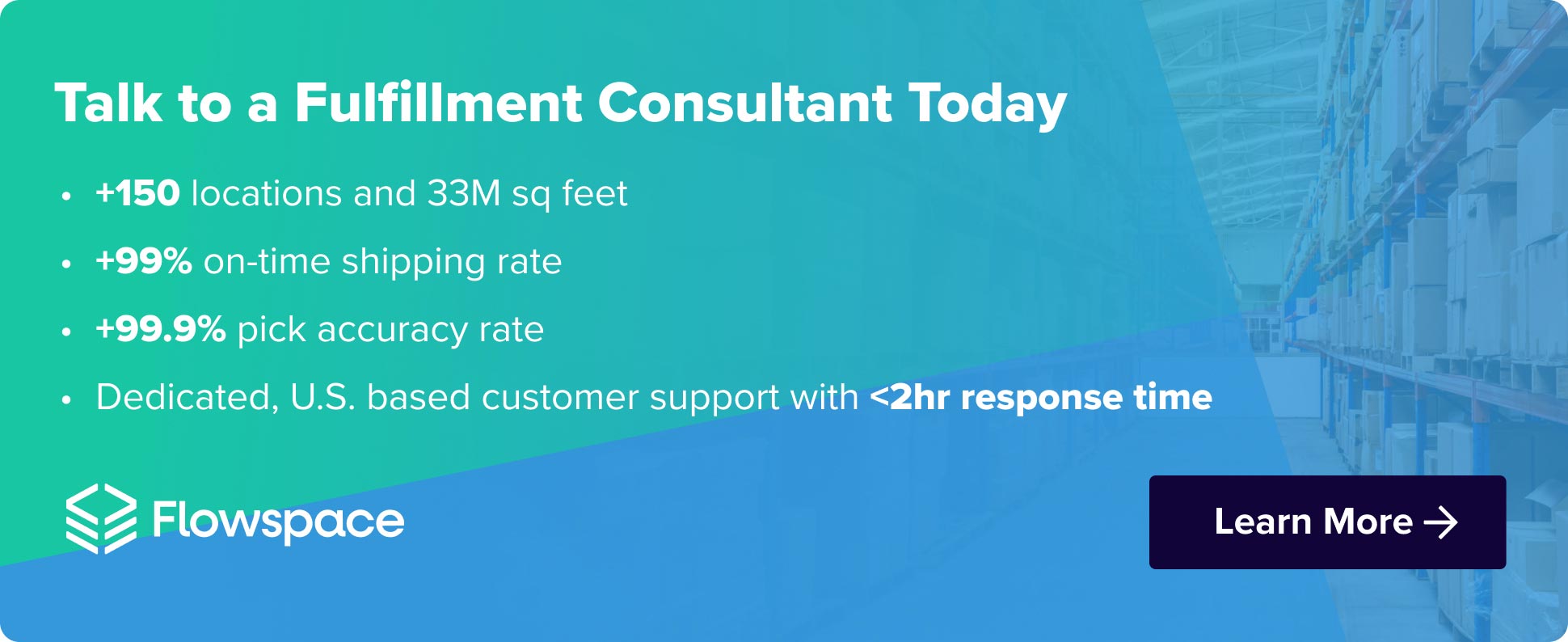 Extended Ecommerce Reach Spikes Sales 
It might be hard to believe, but Amazon isn't the only ecommerce shop in town. In our current macroeconomic state, it's wise for brands to use omnichannel sales strategies, including commerce channels and online marketplaces beyond Amazon, to extend their reach to consumers. After all, omnichannel customers spend an average of 10% more online than single-channel customers. 
Omnichannel sales strategies require a tech-enabled fulfillment partner that can satisfy consumer expectations for "Prime-like" delivery outside of Amazon's tightly controlled fulfillment environment. Streamlining omnichannel operations through a centralized fulfillment platform helps with product allocation, as storing products closer to where customers live helps meet fast shipping demands and keeping fulfillment and delivery costs low. Omnichannel fulfillment also surfaces insights about customers and channel preferences which empower brands to personalize products and content that help them retain their most loyal customers.
Here are a few sales strategies that benefit from centralized omnichannel fulfillment: 
Social commerce
Social commerce provides a direct path to purchase within social media platforms and apps via formats blending entertainment and shopping, like livestreams, that turn content into shoppable experiences. Flowspace's OmniFlow Visibility Suite equips brands with the operational capabilities to scale omnichannel availability across DTC storefronts, third-party marketplaces, retail partnerships, as well as emerging social commerce channels.
Third-party marketplaces
Retail marketplaces are a key component of an omnichannel expansion strategy, offering brands a new avenue to drive discovery and growth, particularly as the cost of customer acquisition via advertising rises. 
To succeed in scaling marketplaces, your brand must shape as reliable a customer experience on third-party channels as you might have delivered on your own. This requires real-time visibility into inventory and orders, plus a flexible, connected fulfillment network, to guarantee quick, reliable, and cost-effective fulfillment at scale.
Mirakl, the leading marketplace tech platform, recently announced Flowspace as its official U.S. fulfillment partner. This means that Flowspace customers can more easily connect with and sell through 300+ Mirakl-powered marketplaces, including Bed Bath & Beyond, Kroger, and Macy's. Conversely, merchants already selling on those marketplaces can now access Flowspace software and fulfillment ensure prompt, reliable fulfillment of ecommerce orders, nationwide.
Physical stores
If your inventory is being sold on store shelves, B2B fulfillment from Flowspace can help you manage stock levels and replenishment. Flowspace allows you to maintain an omnichannel view of orders, inventory, and operations across all channels, both online and offline, while also keeping your retail partners happy.
Sales from this year's Amazon Prime Day might not give ecommerce brands the revenue lift to which they've become accustomed. But rest assured, you can still meet business goals with omnichannel sales strategies underpinned by integrated fulfillment solutions. 
If you're interested in learning more, contact us today.