After years in the direct to consumer space, health and wellness company Ritual is blazing a new path to awareness and customer acquisition by offering its products on brick and mortar shelves.
Founded in 2016, the brand initially offered a single SKU, a women's multivitamin, sold exclusively through its website. As the product took off, the company expanded its offerings, building a strong DTC business that reached profitability in 2021, amassing over a million customers and $100 million in sales that year.
As ecommerce success continued to generate demand, Ritual sought to meet its customers where they were shopping – in retail stores – to achieve its next stage of growth. After launching a successful wholesale partnership with Whole Foods in 2022, the brand has expanded its retail presence once again, with products now available on the shelves at Target stores nationwide.
Retail partnerships, once eschewed by DTC companies, are now a sign of accomplishment, and an essential component of an omnichannel brand strategy, opening up broad opportunities for growth and expansion.
"I think we always knew we wanted to be in retail, but we wanted to cross a certain threshold on our DTC business," Ritual founder Kat Schneider told Modern Retail. 
"It's interesting when you go direct-to-consumer only, it's harder to achieve brand awareness," she continued. "You have to pay for it in some ways, or really work hard for it. And I think when you're in stores, people instantly see you everywhere, and so I do believe that being omnichannel will kind of rise all ships."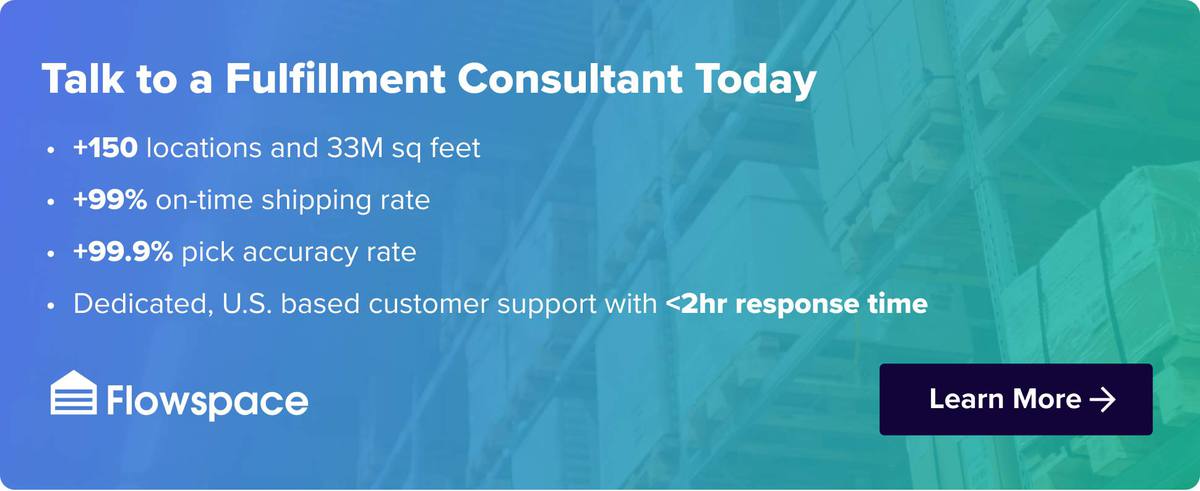 Why Are Brands Expanding Retail Partnerships?
Ritual is not alone in its aim to build a brick and mortar presence. Many popular and successful digital-first brands, like Allbirds, Billie, Bombas, Native, and Olly are expanding their reach and scaling up retail partnerships as they seek scale and profitability.
As Forrester senior analyst Sucharita Kodali said of Ritual's Target launch, retail availability is a "huge deal" because it helps a brand achieve tremendous volume and scale. 
By partnering with a retail store, ecommerce brands can gain exposure to larger customer bases. Retail stores usually have high foot traffic and loyal customer bases, so partnering with them can be an effective way to reach new potential customers. And, as shopping channels proliferate, the omnichannel consumer has never been more powerful, spending more often and more frequently than those who shop exclusively in stores.
What's more, as the cost of customer acquisition and digital marketing skyrockets, many digital-first businesses are recognizing the opportunity that a retail presence presents. 
After all, if a brand sells on its website and its website only, customers have to work harder to search out its products. If it's on shelves in Target, however, customers are more likely to happen upon the brand, fall in love, and become repeat customers – crucial, as increasing customer lifetime value (LTV) is important to a brand's success.
Further, in the wild world of modern commerce, new brands and products pop up every day. It has become increasingly hard for customers to distinguish between reputable brands with high-quality products and brands with slick social media marketing. By selling products through long-established and trusted retail outlets (see: Target's founding in 1960 and nearly 2,000 stores nationwide), digital-first brands elevate the credibility of their own reputations. 
What About Wholesale?
Brands are also recognizing the power of wholesale, and more and more DTC and digital-first companies are turning to wholesale channels to grow their business. The partnerships benefit both brands and their retail partners.
Bedding and home goods retailer Brooklinen, for example, recently launched a wholesale offering via Shopify, joining brands like Dermalogica and Kulani Kunis that are also running their wholesale businesses through Shopify's B2B offering.
"The biggest thing is really just the dollar value potential of this business," said Nicolas Lukac, director of emerging channels at Brooklinen, to Modern Retail. "When you think of DTC, there's a lot more customers, but the wallet size is just smaller. When you think of the B- to-B market, the scale of a project is much larger."
Much of the attention is on wholesale marketplaces, including Shopify, Faire and Walmart, where brands can sell a large quantity of products at one time. Wholesale marketplaces have a large customer base, and DTC brands are recognizing the opportunity to reach a wider audience than they would be able to reach on their own. 
While wholesale is not strictly a new idea, the new breed of wholesale marketplaces specifically caters to digital-first brands that started direct-to-consumer. Placing wholesale orders used to be a cumbersome process, but these new marketplaces have simplified the process and added increased flexibility that appeals to both the brands and the consumers.
What Are the Requirements of Selling in Retail?
While lucrative, retail partnerships are also complex, and brands must be equipped with the operational capabilities and fulfillment technologies required to scale into retail and other channels. Each retailer has its own distinct set of requirements, which can be difficult (and expensive) for brands to manage. Target, for example, has various sets of standards for inventory fulfilled to a distribution center versus inventory shipping directly to a consumer.
Many large retailers require the use of Electronic Data Interchange (EDI), which reduces human error. EDI ensures standardized, specifically-formatted communication regarding product information for retail fulfillment. Because of the high bar in getting started with EDI, many brands seek out a partner to help meet this requirement.
Flowspace offers EDI connectivity within its fulfillment platform, teaming up with SPS Commerce and others to ensure businesses are able to share accurate, properly-formatted data and information required to fulfill retail and wholesale orders
Partnering with Flowspace also allows brands to:
Fulfill orders directly to the customer via digital retailer ecommerce channels.

Maintain a multichannel view while keeping retail partners happy with order management platform global inventory planning.

Ensure Routing Guide EDI compliance for every retail transaction.

Reduce or eliminate retailer-issued non-compliance fees.
Ensuring inventory stays in stock on digital and physical shelves is critical. Customers demand availability and delivery information instantly—and earlier in the shopping process than ever before. Consumers in the US are less likely to visit a store if its in-store inventory is not available online, according to a 2023 Forrester report.
What's Next?
It's clear that retail is here to stay and will continue to evolve. Nowadays, clicks must meet bricks to establish a strong, holistic brand presence – and Flowspace is here to help optimize both the physical and digital components of your strategy. 
As more consumers are engaging with retailers via multiple channels, it's even more important for brands to tap into omnichannel-driven solutions in order to remain competitive and ensure customer loyalty. 
And as the retail landscape continues to advance, the very definition of omnichannel is changing and expanding to include emerging channels like social commerce. Stay tuned for more information on how brands can leverage omnichannel solutions to create maximum impact — and get in touch to find out how Flowspace can help you leverage emerging channels to expand your brand growth.