Once a nice-to-have initiative, "going green" has become a key competitive advantage for modern brands. With the majority of consumers actively seeking out brands that are eco-conscious in their sourcing, packaging, and production of goods, not having green logistics in place is detrimental to retailers.
A recently published Business of Sustainability Index found 64 percent of Americans are willing to pay more for sustainable products, and 78 percent of people are more likely to purchase products clearly labeled as environmentally friendly. Retailers can approach this by first identifying areas in their supply chain operations which can be improved upon, as well as by holding suppliers accountable to maintaining sustainability efforts as part of their own operations. Sustainability is just one of the many reasons why it is so important to have visibility into supply chain logistics. 
Here are four advantages of green logistics and how you can make them part of your own business model using cutting edge fulfillment technology.
1. Reduces Gas Emissions
One of the advantages of green logistics is reduced greenhouse gas emission. Green logistics involves following environmentally friendly best practices to reduce the carbon footprint in the supply chain. This includes everything from reducing energy consumption to streamlining logistics operations for greater efficiency. 
A key way to apply the concept of green logistics is setting up fulfillment centers closer to your customer base. Transportation is the single largest contributor of U.S. greenhouse gas emission, making up nearly one-third of its total. Retailers that fulfill from warehouses close to end customers help to cut down on transportation-related emissions and costs. It also serves as an extra advantage, allowing companies to offer fast, affordable shipping.
2. Minimizes Waste
Another benefit of sustainable logistics is that it helps to minimize waste. A majority of companies are centralizing and digitizing documentation, records, and operational data within integrated online systems, as opposed to paper file-keeping. This radically reduces the amount of paper waste needed for production and also streamlines operations by having customer insights, inventory data, and order management all in one place. 
Green logistics strategies also reduce the amount of plastic waste that's part of the packaging process. Switching to renewable resources and implementing recycling best practices cuts down on the amount of plastic needed for deliveries. Additionally, consolidating orders into fewer shipments can minimize waste as well. By optimizing order flow, companies offer customers the option to receive their orders all in one package versus being spread among multiple boxes.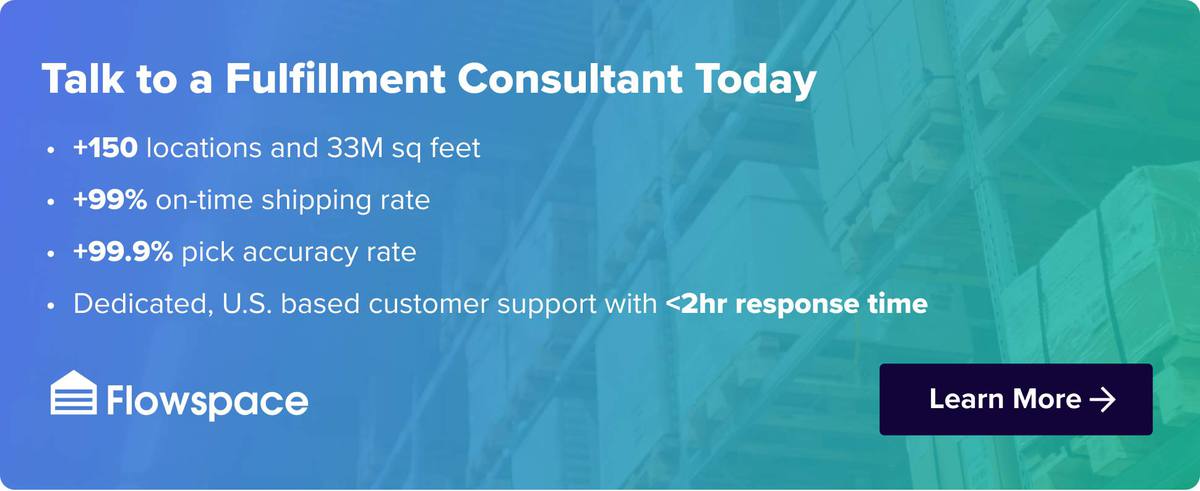 3. Increases Customer Awareness 
Consumers have already established they are conscientious of their carbon footprint. They want to know which brands align with their values and their ultimate environmental impact. When brands implement green logistics within their operations, passing this information on to customers increases awareness and gives them guidance on how they can carry out their own sustainability efforts.
As a brand, note how products are sourced and packaged and provide instructions for how customers can recycle materials at home as well. In addition, consider sending a yearly consumer report that illustrates eco-friendly goals achieved, such as the percentage of reduced gas emissions or a switch to renewable resources. These tactics help customers feel more invested in the green logistics process.
4. Strengthens Brand Reputation
Implementing and communicating actionable steps to improve green logistics in supply chain management provides brand credibility and gives retailers a competitive advantage in the space. Research has already shown customers are willing to pay more for products from brands that implement sustainable practices. Becoming an eco-conscious retailer draws positive attention from new customers and aligns with what consumers are looking for today. 
Flowspace is proud to be recognized within the Business Intelligence Group's Sustainability Awards program. Our Network Optimization model is 2021 Sustainability Service of the Year, named for our ability to reduce shipment distance and the carbon emissions that go along with it. Flowspace provides fulfillment solutions for businesses wanting to establish a flexible supply chain strategy to support sustainability throughout the warehousing, order fulfillment, and shipping processes. 
Reducing emissions, minimizing paper and plastic waste, and increasing awareness among customers are all ways to apply green logistics to any retail business model. It's an effective starting point that will make both an immediate and long-lasting environmental impact. Making these initiatives part of an ongoing strategy drives environmental change and encourages consumers who want to buy from eco-friendly brands, which ultimately leads to more sales.
To learn more about how Flowspace can help make your fulfillment process greener while taking into account the future of omnichannel retailing, contact us today.