Managing the ebb and flow of supply and demand is a delicate process. Any small supply chain disruption can cause a delay in operations and result in supply shortages and lost sales. The value of a flexible supply chain strategy has always been important as a way to adapt to inevitable bottlenecks and changes to the supply chain. 
However, the pandemic has forced many retailers to learn how to quickly adapt in new ways to a constantly changing market. Now more than ever, it's necessary to have a flexible supply chain strategy in place. Here we'll show you how to get started and share the many ways your business can benefit.
Why Is Flexible Supply Chain Strategy Important?
Supply chain production flexibility is important because when one arm of an operation is disrupted, there's a contingency plan in place to uphold consumer demand. This need for greater flexibility has increased considerably as the pandemic has caused a rippling effect in today's supply chain delays. 
In its earliest months, supply chain planning was halted as production facilities were shut down indefinitely. And currently, as warehouses begin to resume operations, there aren't enough workers and drivers to complete order fulfillment and make deliveries. Furthermore, there's a backlog of container ships waiting to offload supplies. It was recently reported the average wait for ships to enter the Long Beach, CA port was over eight days, with more ships lining up every day.
Add to this seasonal weather delays, unexpected regional disruptions, and the annual holiday rush and the burden begins to mount on a supply chain already in a delicate state. So, if these are ongoing challenges experienced across the entire industry, what's the solution? 
What Does a Flexible Supply Chain Strategy Entail?
To support a supply chain flexibility plan and prevent disruptions as much as possible, there are a few key steps to take.
Diversify Suppliers
The first is diversifying among multiple suppliers. For example, U.S. retailers have relied on supply chain solutions in China for decades due to the low cost of labor. However, the recent trade war between the U.S. and China, in addition to pandemic shutdowns, has led many to relocate their suppliers closer to home and/or diversify their portfolio to avoid being reliant on a sole supplier.
Invest in Technology
Another valuable factor when learning how to improve supply chain flexibility is investing in cutting edge fulfillment software that can provide real-time inventory visibility and offer supply chain management all in one platform. By integrating all business data, including suppliers, as well as sales and production teams, it gives the retailer greater visibility into supply chain logistics to forecast better and make more informed decisions.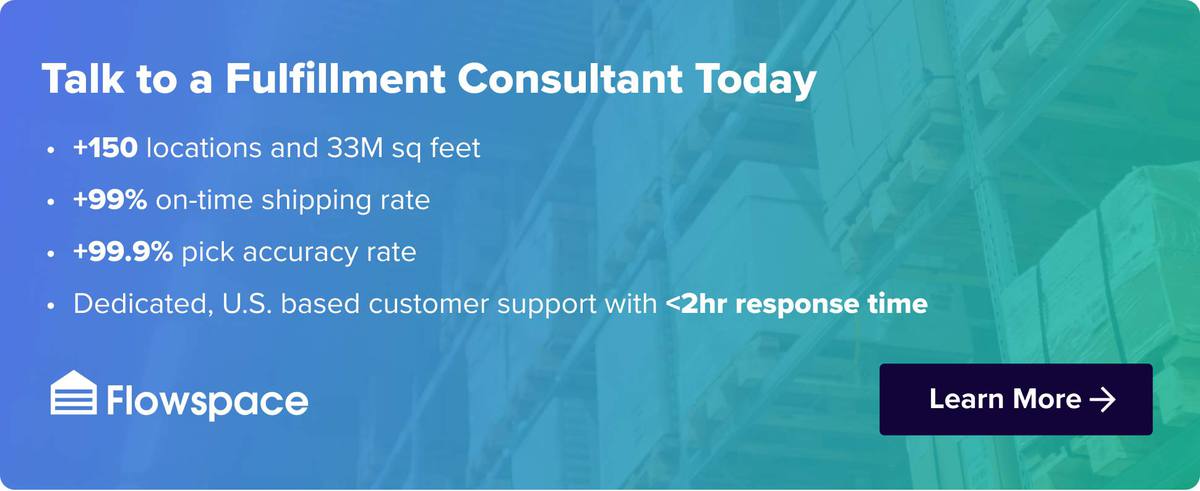 Build Strong Relationships
Additionally, building strong supplier relationships is essential. Greater collaboration with suppliers helps retailers identify problems early on to find solutions more quickly. A high level of communication also allows retailers to pass pertinent information on to their customers for transparency. 
For example, it's common for retailers to alert customers about "order by" dates around the holidays. For customers who want to receive their shipments on or before Christmas, there is a cutoff time they must meet to guarantee that. When there's notice ahead of time about potential delays, it helps to optimize the customer experience and increase customer satisfaction. 
Benefits of Having a Flexible Supply Chain Strategy
Meeting customer demand consistently and with care is what keeps retailers competitive. This will become especially pertinent for sellers as the future of omnichannel retailing will be largely determined by evolving customer behavior. Benefits of having a flexible supply chain strategy include: 
Protection against threats

– Investing in and regularly updating technology helps to protect against threats due to outdated systems that are easier to breach. It also eliminates lost or mismanaged paper trails by housing operational data in one secure online system.

Ability to adapt quickly

– Multiple supplier options and warehouses allow retailers to decide which benefits their customers (and their bottom line) most. Being strategic with logistics in this way as well as using technology to forecast trends helps businesses adapt quickly when necessary.

 

Process simplification

– Automating part of the supply chain through an online management system and maintaining close, reliable supplier relationships streamlines operations and simplifies the supply chain process.
A flexible supply chain strategy better prepares you for any supply chain disruption that may occur. You'll have a plan that allows you to easily adjust production levels and optimize transport capacity as needed to meet customer demand and maximize profits. 
To learn how Flowspace's platform supports this flexibility and gives your business a competitive advantage to scale more quickly and unlock the advantages of green logistics, contact us today.