An efficient e-commerce fulfillment center serves as the central command for your company's logistics operations — the basics of which are to pick, pack, and ship your products to customers. But what are pick, pack, and ship referring to exactly? Essentially, this is the process that follows immediately after a sales order is placed by a customer in your online shop, marketplace, or wherever your goods are sold online. If you are asking the question, "how do fulfillment centers work, and how does pick, pack, and ship play a part?", here are the answers you are looking for.
Each step of the pick, pack, and ship process is equally important within the overall fulfillment operation. Streamlining these steps eliminates missed or incorrect orders. Plus, it ensures your customers are receiving the quality of service they expect every single time. 
Step 1: Pick 
Pickers are responsible for sourcing the products from the warehouse shelves to fulfill a batch of orders. Depending on the size of the e-commerce brand and the size of the warehouse, there may be a single picker monitoring all inventory. Or, there may be several associates who are designated to picking stations in specific zones to optimize the order fulfillment process. 
In some cases, online retailers may require kitting fulfillment services as part of the process. Kitting involves combining various individual items into a single unit for sale. This often is used for subscription boxes of various items, such as beauty products or books. Some e-commerce brands primarily follow this model, while others introduce it to optimize special sales promotions or streamline holiday fulfillment during one of the busiest times of the year.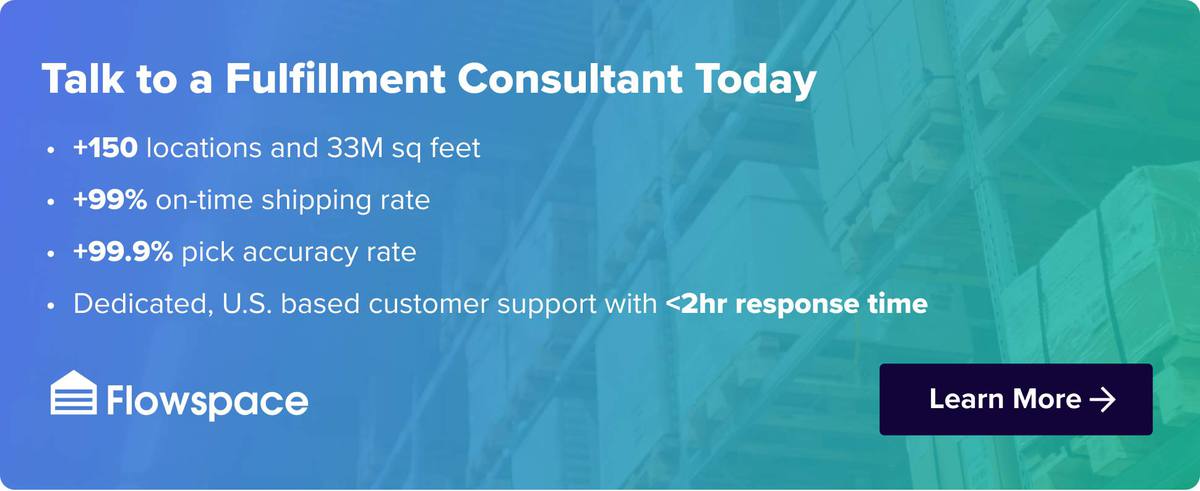 Step 2: Pack
After products are gathered by the person in charge of picking, the process moves to the packing station. This step is when  items are separated into their individual packaging for shipment and labeled. The person in charge of the packing process also confirms all items are included in the shipment for accurate order fulfillment.
Once everything is confirmed, a packing slip is included and the package is sealed. From there, the personalized shipping label is affixed, and the package is sent to the shipping bay ready for pickup by the company's chosen carrier. The label is perhaps the single most important part of the pick, pack, ship process as it contains the tracking information should a package be lost or delayed in transit.
Step 3: Ship
Finally, the order is ready for shipment and is marked as out for delivery once the carrier picks up the package. Though seemingly simple, the planning and streamlining that goes into this 1-2-3 process requires consistency and quality assurance. Each step must be handled with both care and expediency to prevent backflows, missed orders, delayed shipping, or other inventory management mishaps that cause the likelihood of repeat purchases to diminish. 
Switching to E-Commerce Fulfillment Services
In the beginning, smaller online retailers may choose to follow the pick, pack, and ship process within their own home or office space. However, to scale a business effectively, having a larger, professional order fulfillment process in place becomes necessary. To keep up with the increasing volume of orders and ensure everything is tracked, marked, and shipped on time with accuracy, requires integration within a single platform. 
Flowspace controls the entire e-commerce fulfillment process, which allows online retailers to focus on the other important areas of their e-commerce business, such as product development, marketing, and overall company growth. Flowspace stores, picks, packs, and ships your orders to match your delivery specifications. With a reliable infrastructure and a platform synced with your online storefronts, you don't have to worry about missing items, broken boxes, or delayed shipping.
There are a lot of moving parts when it comes to e-commerce. The time and manpower it takes to control the pick, pack, and ship process is at the heart of it all. Outsourcing your logistics to operate across one central platform allows you to take control of your inventory management, forecast re-orders, optimize your supply chain, and scale your business. 
Partnering with an e-commerce fulfillment company that's well-versed in what it takes to maintain a streamlined solution is key to the future growth and success of your business. 
For more information about how Flowspace can help streamline your operations, get in touch with us today.